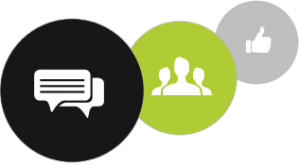 I've the best job in the world. Whether it's training, coaching or speaking, it's extremely rewarding. I'm lucky enough to work with many fantastic businesses, all of whom are successful and growing fast! Here are some of their verbatim comments, emails and recommendations.
I've known Shirley for 5 or 6 years now. I have always been impressed with her depth of knowledge about marketing and business in general. Shirley has a down to earth practical and highly effective approach to business coaching, especially in the SME space. She is intuitive and grasps the situation very quickly. As well as her skills in coaching and mentoring she is also a published business author. I would highly recommend working with Shirley" Paul Andrews CEO Jobs in Kent
---
You've been great and a fantastic counsel during a challenging transition for the company. On your watch :- We doubled our t/o from 2.5 – 5m – whilst MAINTAINING GP.
– Transitioned from Father / Father-in-law to son and son-in-law
– Strategic partnership in Brazil and engaging with UKTI
– Numerous product development projects and patent processes.
– A North American market worth over 1m t/o per year.
– A new Sage accounting system
– Management accounts outsourced quarterly to a Management accountant to monthly in-house prepared Mgt accounts and MI
– The introduction of key personnel and management structure
– A number of awards and 2 KEIBA nominations.

I could go on and on! We are very grateful and will always be advocates of your services and prepared to recommend and provide references for you. Thanks Shirley. Steve Daly MD at ID&C Ltd
---
Shirley has worked with us over the past 6 months and I have found our coaching sessions invaluable often helping us to see the obvious whilst offering expert advice and guidance when needed, we have a clear vision of the future and a plan on how to get there, I would have no hesitation in recommending her services. Rob Young MD at Infinity Technology Solutions Ltd.
---
"I recently attended the Sales & Marketing Workshop lead by Shirley Mansfield in association with Kent Invicta Chamber of Commerce. I found the course extremely engaging and worthwhile. It was a great opportunity to network with other businesses as well learn new things. As a marketing professional, the course was a refresher but I still picked up some great new tips and found the workshop very useful. I would highly recommend Shirley's workshops for industry professionals as well as employees and business owners in other specialist areas who need to build upon their knowledge." Sherene Garvin-Mack, Marketing Manager, True Telecom, Maidstone
---
I have go to to say how impressed I am with the depth of detail in the work that you are doing with your clients from the updates that you have sent. I know it still comes down to what the client actually implements but clearly from the detail you have in your notes and updates and the accountability you hold them to, the support you are giving them is absolutely great. Paul Toben, Growth Manager for Growth Accelerator
---
With our accountancy practice having its biggest year for recruitment/growth and taking on new responsibilities as personnel partner of the practice completing Shirley's Fix It Master Class Program gave me the time and focus to work on our business rather than in it! This is exactly what we preach to our owner manager clients and I would highly recommend to any business owner taking the time out of your business to do the same.Emma White, Partner at A4G LLP Chartered Accountancy www.a4g_llp.co.uk
---
I wanted a course that was practical and inspiring.  'Fix-it' did both. 

It gave me clarity to make tough decisions that has enabled me to focus my activities to increase sales and attract more customers.  It has provided guidance on the importance of running the business rather than doing the business – not so easy when you have a small headcount, but it is achievable and that is what inspired me. 

The benefit of learning in a diverse group provided additional support, help and experience that made the course lively and interesting. 

I now take time to plan; use outside expert help where I don't have the skills in-house and use the tools and techniques to help grow my business. I'd recommend it for business owners and senior managers regardless of industry sector. Trish Stretton, Director, People face2face Ltd www.peopleface2face.co.uk
---
A very informative workshop. I have now been able to develop an action plan for marketing my business events. Thank you. Laura Buckland Click Singles
---
I never knew it would be possible to gain so much from a one day course. My mind's been working overtime this weekend. Thanks again. Arianna Taylor Music
---
These sessions are every informative, Shirley was very interesting and her friendly but business like approach was great! Here knowledge is extensive and inspiring. Nikki Clarke – Fresh Juicing Ltd
---
Excellent – covered a wide range of great ideas for me to take-away and apply to the business. Shirley's presentation approach is enjoyable, easy to understand and makes you think outside the box by looking at things from different angles.Jo Nicoll, IQ Fire Solutions Ltd www.iqfiresolutions.com
---
Very informative with fantastic worked examples. Shirley kept it fun and entertaining by referring to experiences and relating this to the business propositions of the delegates.John Brislee. CentraSys www.centrasys.co.uk
---
Great session. Really useful and particularly action focused, highly recommended. Tamsin Fox Davies from  Constant Contact
---
Excellent workshop tailored to my business. Sue Duckworth MD www.factorfictiontours.co.uk
---
Great course, very informative & has given me plenty to think about and action. Chris Weston PGA Professional at Sittingbourne Golf Club
---
Cannot speak highly enough of Shirley's Sales & Marketing workshop, and today's learning and experience. Leigh Derbyshire Ceremonies
---
Very good sales & marketing workshop, so nice that Shirley made it relevant for the business. Ruth Neild www.blairbookkeeping.co.uk
---
The parking fine I received was worth it! I was concentrating so hard on the things Shirley was telling me I forgot the time. Shirley comes up to speed fast and listens really well. I was tired and worn out and could not see how best to spend my time at work. There was so much that needed doing I could not sort out my priorities. She plastered our office with her "wallpaper" and this opened up the decision making process and made us focus. Every time she visited she left us feeling capable and clear about our next steps. Sharon Goodyer formerly of The Cake Bake Company. Currently growing BAR15 into a recognised brand.
---
I'm not the best with words but I just wanted to say a very big thank you for your help, guidance and support over the last 6 months or so. Especially during the troubled times when I needed a shoulder to cry on and some sound advice. NC
---
Thanks for the meeting – you always manage to ask 'those' questions which get us thinking. I have a renewed sense of the questions I need to ask internally and the answers I need from Sales. Thanks and will keep you posted. Claire Pryce. Lightmaker UK Ltd. www.lightmaker.com
---
Thank you for the email and more importantly…the homework!!!I found our meeting very useful, I like your character and style and feel I will gain a lot from the coaching. Hard work sounds good, for I know I have a good business here that has the potential to scale up and so new eyes, fresh input and direction will be greatly welcomed. Stefano Cuomo. Macknade Fine Foods www.macknade.com
---
Shirley had an uncanny ability to quickly get under the skin of my business and to identify the focus it needs to diversify and grow. She challenges the status quo to drive efficiency and productivity, whilst providing encouragement and signposts to help you pursue medium to long term goals. A great person to work with, straight talking and knowledgeable and willing to put you in touch with good people.  An absolute asset!" Trish Stretton. People Face 2 Face www.peopleface2face.co.uk
---
Working with Shirley Mansfield has had a very positive impact on the company. Shirley's approach and style has made complex issues look very simple. She has conviction and confidence in the way she addresses topics, and has struck up an instant rapport with my team. Shirley has provided us with valuable insights into our business and information that has assisted us greatly. With Shirley's help, we have quickly diagnosed the problems and challenges in the business and this has helped us to evolve the best solutions to each challenge.  In addition, she has brokered assistance from third parties, which has, in some cases, also been free of charge, including staff training grants, energy audits and funding advice by specialists. Within 24 hours, of a meeting we receive an email with a summary of our meeting and an easy to follow action plan. She has supported us with financial advice, funding and strategic planning. As well as assisting us with sales and marketing strategies and has always been available to bounce off ideas related to cost reduction, marketing and differentiation. Our regular meetings, calls and emails, mean that Shirley keeps us focussed on making sure that the agreed actions and solutions are being implemented. Our association with Shirley has indeed exceeded our expectations and it has made a tangible difference to our business. Today, Shirley is the first point of call when it comes to crucial business guidance. We have had a highly beneficial working partnership in the following areas

Setting strategic direction for growth
Financial advice and direction setting. Funding guidance
Staff training
Supplier information
Critical business advice as required
Sales and marketing advice

 Dev Biswal. The Ambrette Restaurant and Biswal Group www.theambrette.co.uk
---
"Shirley has been invaluable and inspirational. When we were at a particularly difficult position and felt overwhelmed in the forest, she opened up pathways of thought which has helped us to clearly define our business goals and direction. In recognising our business potential as an SME she has been instrumental in our successful growth and is a valid Business Coach" Beverly Webb, Owner Beautiful Bosom Ltd www.beautifulbosom.co.uk
---
Hi Shirley, Thanks for coming in yesterday. It was just what was needed to get a bit of structure into the marketing dept. I think the calendar method is really straight forward and will help as we move forward. It will also help with the rest of the office as they'll be able to 'see' the marketing. Joe Philips, MD UK Euro Connect www.ukeuro.com
---
"We contacted Shirley early on in the planning of the Business Plan. She helped us with invaluable knowledge and shaping of our plan. The result was a huge success. Where the banks would not lend to a new business… surprise surprise, with Shirley's input and positivity we managed to get essential funding from the Regional Growth Fund. Thumbs up from all at the Ramsgate Music Hall." Julian Bigg, Owner Ramsgate Music Room
---
"Shirley manages to explain things in a clear and simple way which makes it so much easier to understand and then implement" Andrew Gentle, Sales Director DK Holdings www.dk-holdings.co.uk

---

Shirley is, without doubt, the best coach I have worked with over the years. There's no questioning her ability to understand and identify issues and, to put procedures in place to make sure you are achieving your goals as efficiently as possible. I have no hesitation in recommending Shirley. Stuart Coe, MD Tiga Creative Ltd www.tigauk.com

---

As a business coach for our new start-up enterprise, Shirley has been invaluable in steering us through the tricky early days. She has supported us with a committed engagement, candid objective advice, business knowledge and communication skills all delivered with a friendly approachable manner. We value her coaching skills and attributes very highly. Richard Hucker, Director A4P Bio www.a4pbio.com

---

Shirley has enabled our company to move forward at a rate of knots. We have benefited greatly from her expertise and extensive business knowledge. She is hard working and dynamic and has helped to drive and motivate us through her no nonsense direct approach. She is highly personable, very approachable and always has a fresh new way of analysing our various commercial situations. We cannot recommend Shirley Mansfield highly enough. She has gone above and beyond the call of duty in assisting our company and has been instrumental in re-developing our business model, increasing income streams, cutting back on expenses and dealing with the preparations for rolling out into Europe, America, the Middle East and the Far East. Before Shirley Mansfield came to work with us we had a company, now we have a business. Leonard Bateman, Director World InterBowl www.salpin.com

---

Shirley, the ever engaging, encouraging, power house. Shirley, kept both Top Attractions and me on track, gave me guidance, not always easy when you run your own business. We were able to design structure and produce clarity in a very busy ever changing media world. Fantastic person who will get you on the road and ensure you will stay there. My guru who has become and a very dear friend! Beate Perry, MD Top Attraction Ltd www.topattractions.com

---