Time to Get Some Help
November 21st, 2014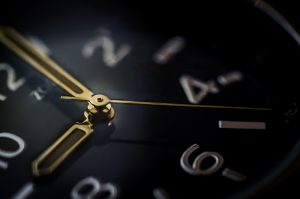 If running a successful, grown-up and profitable business was easy, everyone would be doing it.
I know that managing a business is lonely. No one to share your fears or concerns with or to help you solve problems. Most of you have supportive partners at home but you just don't want to bring your work home with you. Where would Lord Sugar be without Margaret and Nick? Getting good people around you is crucial.
Asking for help is not a sign of weakness; it's a strength. Everyone needs help. The economy can't make up its mind so, now is the perfect time to review your support network. Whether its staff, advisors, funders, outsourcers, experts, a sounding board or a shoulder to cry on, you're going to need help.
Now assess any gaps. Do you need someone to be your boss or hold you accountable; do you need technical help, training, coaching or mentoring? In the UK many people mistakenly think that mentoring is free, if it is make sure you are getting what you need and that the mentor is qualified. A mentor is a person who has been there, done it and got the t-shirt whereas a coach will guide, challenge, hold you to account, up-skill you and help you make the right decisions. A consultant will do it for you.
Set your objectives; interview candidates just as if you are recruiting a new member of staff. Get recommendations and references before committing to any financial outlay.
You don't have to do it alone. There's lots of help available to SMEs. Here are some of the public and private sector support you can access; some free, some part-paid others fully paid for. This does change over time.
Public Sector Support
Local chambers of commerce have regular seminars, workshops, talks, events, networking and meet ups and some provide one to one business advice.
Federation of Small Businesses who also have workshops, training and business advice services.
Local and county councils are also interested in helping the business community and provide a range of services. The new Local Economic Partnerships (LEPs) also have a big role to play.
Regional Development Funds are just one of the funding initiatives that are available in selected areas of the country. Just do an internet search to find out what's available near you or talk to your local chamber of commerce.
The government continues to support business growth, exporting, innovation and research. There is a comprehensive service at gov.uk/business.
Private Sector Support
Non-executive directors and advisory boards will help guide, train and keep you on track.
Expert panels; these include your bank manager, accountant, marketing agency; in fact anyone that you out-source to or procure services from. Try bringing them together to help you focus your growth plan.
Business coaches, mentor and consultants. Ask other business owners if they can recommend a coach or mentor and take up references.
Businesses who supply services such as on-line accounting packages, email marketing systems etc. will usually give training and business development as part of the package.
Membership organisations by sector or others such as the Institute of Directors have a wealth of knowledge, expertise and advice to business owners.
Networking groups can provide support in varying degrees, the key is to find one that really works for you. Many charge joining fees so make sure that you are certain before leaping in.
Every person you talk to is an opportunity to learn and get some help; even your clients. Ask them questions about their business, learning more about them will help you provide a better service. And they'll probably consider you as one of their expert panels!