What are Your Customers Really Buying?
December 1st, 2014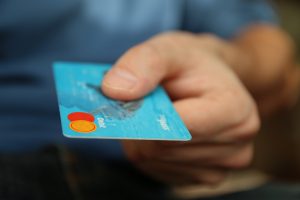 What clients and prospective clients really, really want is a solution to their problem; they want someone to take away their current pain.
That means, before you can effectively sell your products and services you need to understand how and why your clients buy.
You have to have a great product or service that customers want. So, create one that fits what your customers want first. What they like, want or need is far more important than what you want to sell them. Design everything to suit your prospective customers, not yourself.
Everyone goes through a process when they buy anything. It's called a buying cycle. Sometimes it's a quick decision, others it's a long protracted search for a solution.
Your customers go through their buying cycle when they've got a problem to solve or they have a want or desire that must satisfied. You must find out what their buying process is and how it works. Only then can you hope to make a sale.
In general a buying cycle has five stages:
Recognition of a problem, a want, a need or a desire
The search for information and / or solutions
Creation of a short list of solutions and seeking suppliers
Selecting the best solution and selecting the best suppliers
Making a purchase or hiring the service provider.
Find out how your potential buyers identify and learn about the service providers they hire. When you know this you won't waste time, money and energy on marketing methods that don't have any impact on your prospects buying decisions. In general they seek out:
Referrals from colleagues, contacts or advice from industry analysts
Previous experience, research within their own organisation or online
Business articles, trade reports, trade shows, exhibitions and conferences
Networking
But, what factors influence the actual buying decision?
Expertise in the specific technical area
Overall value delivered – solving the problem or the pain without fuss
The variety of services offered or the specialty of services
Ability to understand the client's issues and present solutions
Proximity of the service provider to the client's premises.
The quality of the service provider's website is important in the initial search for a supplier
Confidence in the supplier, possibly following a recommendation
Experience within the client's sector
Cost or price is not as important in the buyer's mind as it is the seller's mind
People want to be associated with successful and expert people
Once you have identified your target market you'll need to make sure your marketing messages are designed specifically for that audience. Steer clear of being a generalist in any market. Instead focus on a small niche.
Remember that price is not always the determining factor in purchases it's the service and the value that you can give to your clients.
Success will come when you:
Understand what problems you can solve for your target market and turn these into sales messages
Make sure you design products that your customers want
Understand their buying process