Should You Start a Business
October 5th, 2018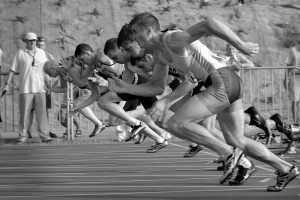 Deciding to start your business seems such an easy decision. But betting on yourself to start, grow and build a thriving business is a scary proposition.
You've a great idea, you've read the books, you've done the research, and you've written the plan and your elevator pitch. Well done. Now it's time to take off the rose-coloured spectacles.
What could go wrong?
Ask yourself what could go wrong, do you have enough money to survive if sales don't happen straight away…? For everyone's sake you need to be brutally honest and test out your plan before taking the plunge. Starting and running a successful business is tough, hard work, and stressful.
Over the years I've talked to lots of prospective start-ups about the reality, rather than the dream. Yes, you become your own boss but are you disciplined enough to work when everyone else is out enjoying themselves?
Start Your Business – 20 Questions
Starting a business is a huge step for anyone; one you've been thinking about for some time. To help we've prepared a 'Starting Your Business' 20 question checklist because we know these are the questions you need to answer before taking the plunge. They'll be tough to answer but please be brutally honest with yourself.
If you can't answer a question to your satisfaction then you need to do more research, review or change your plan, adjust your goals, look at the problem from another angle. Challenge yourself to get the best possible solutions.
Here are the questions but if you prefer to download them as a worksheet so you can write in your answers, please download the pdf workbook.
Why do you want to set up your own business?
Does your grandma understand what your new business is all about? Can you write your business description in one sentence?
Will you be the sole business proprietor, or will you have business partners? Have you thought about a shareholders agreement?
How long can you support yourself (& your family) whilst the business, revenue and profit builds?
Why will customers buy from you? What market research have you done to test your idea?
What are you selling? Does the product work and do people want and need it?
What is different about your offering compared with your competition?
Who will buy what you have?
How often will they re-purchase your product?
Who are your competitors; remember it's not just people in the same business as you, but whoever is competing for the same pound in your customer's purse?
What are the risks, what could go wrong? How will you mitigate against them?
How will people know that you're open for business?
What are your start-up costs?
Are you generally an organised person and do you like numbers or not?
Do you know what you must do legally?
How much money do you need raise and when?
If you don't do this, what else could you do?
How will you fund stock, premises, staff and marketing costs?
What is your remuneration plan?
Can you get the right domain name and associated social media names?
There will be other questions you need to answer that will be specific to your industry and your own personal circumstances. Find a trusted person to be a sounding board and really challenge you to answer the questions before you take the plunge. Good luck!